TEACHERS
Bring joyful math to your classroom.
Find free and easy math resources to create magical math moments for your students. Download teacher guides, request a classroom visit from JRMF educators, or attend a joyful math training session.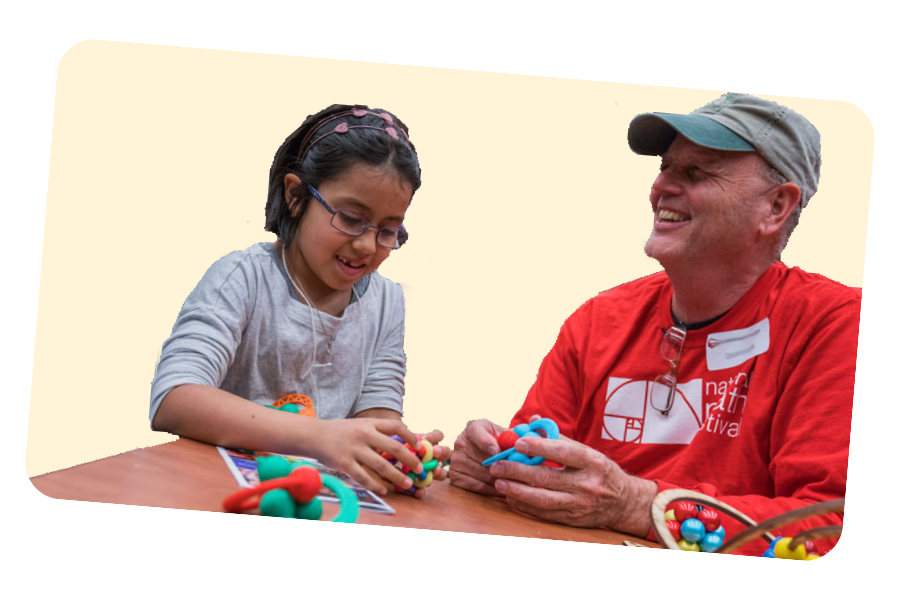 "We heard so many of the kids say, 'This is math?!' The activities stretch their ideas of what mathematics is."
"The games are helpful for all students, including those who are generally anxious about math. They start to appreciate the beauty of math."
The feedback from the kids in my classes has been uniformly positive.
They've all enjoyed the open-ended nature of the problems, and they have undoubtedly become stronger and more confident problem solvers as a result.
Often they have gone away to continue the problems in their own time at home, which certainly doesn't happen with their regular homework tasks!
There were kids who love math from all over the metropolitan area, and a lot more kids who hate math but who had been coerced by their parents into coming. The most amazing thing was that they all loved it, and all had a blast, and you couldn't tell who was who.
"Whether used in-person or online, JRMF activities provide an easy way for a teacher to successfully offer opportunities for open-ended mathematical exploration to their students regardless of their ages and mathematical sophistication." 
"If you are looking for a great way to build a positive culture around math in your school or community, math festivals through JRMF are our top suggestion for where to start. JRMF's activities are mathematically challenging, yet engaging and fun for students and their families." 
The festivals were rewarding for everyone involved. Typically over 300 students in a wide age range would enter the room with energy and enthusiasm and immediately engage in the array of mathematical activities. Their curiosity was contagious, and although the program was completely non-competitive, participants would enjoy taking on challenges and seeing how far they could go. After two or three hours, as the festival came to an end, it was hard to pull them away.