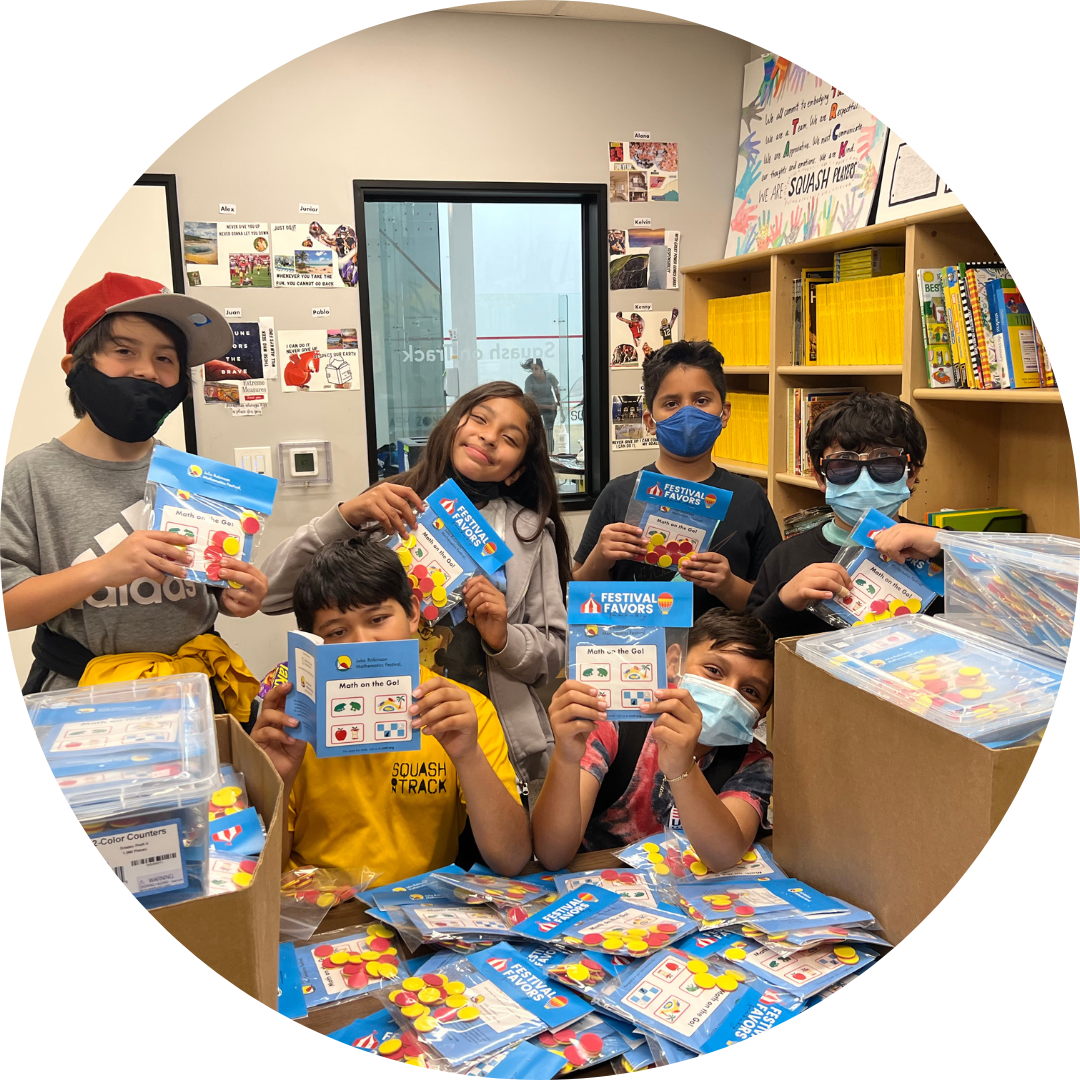 Four math games for kids
to play at school, home, or on the go
A festival favor is a kit of math games that allow students to do fun math at home or on the go.
Each kit contains a booklet with four activities — Frogs and Toads, Chameleon Island, Apple Picking, and Wolves and Sheep — and the tokens to play all four.
The kits are suitable for children in grades 3 to 8, but can be used for younger children with adult support.
Make Your Own Festival Favors
Free Favors for Santa Clara County, CA Title 1 Schools
Thanks to the Nordson Corporation, Title 1 schools in Santa Clara County, California are eligible to receive the festival favors for free. Due to a limited number of festival favors in stock, there is a limit of 30 festival favors per school.