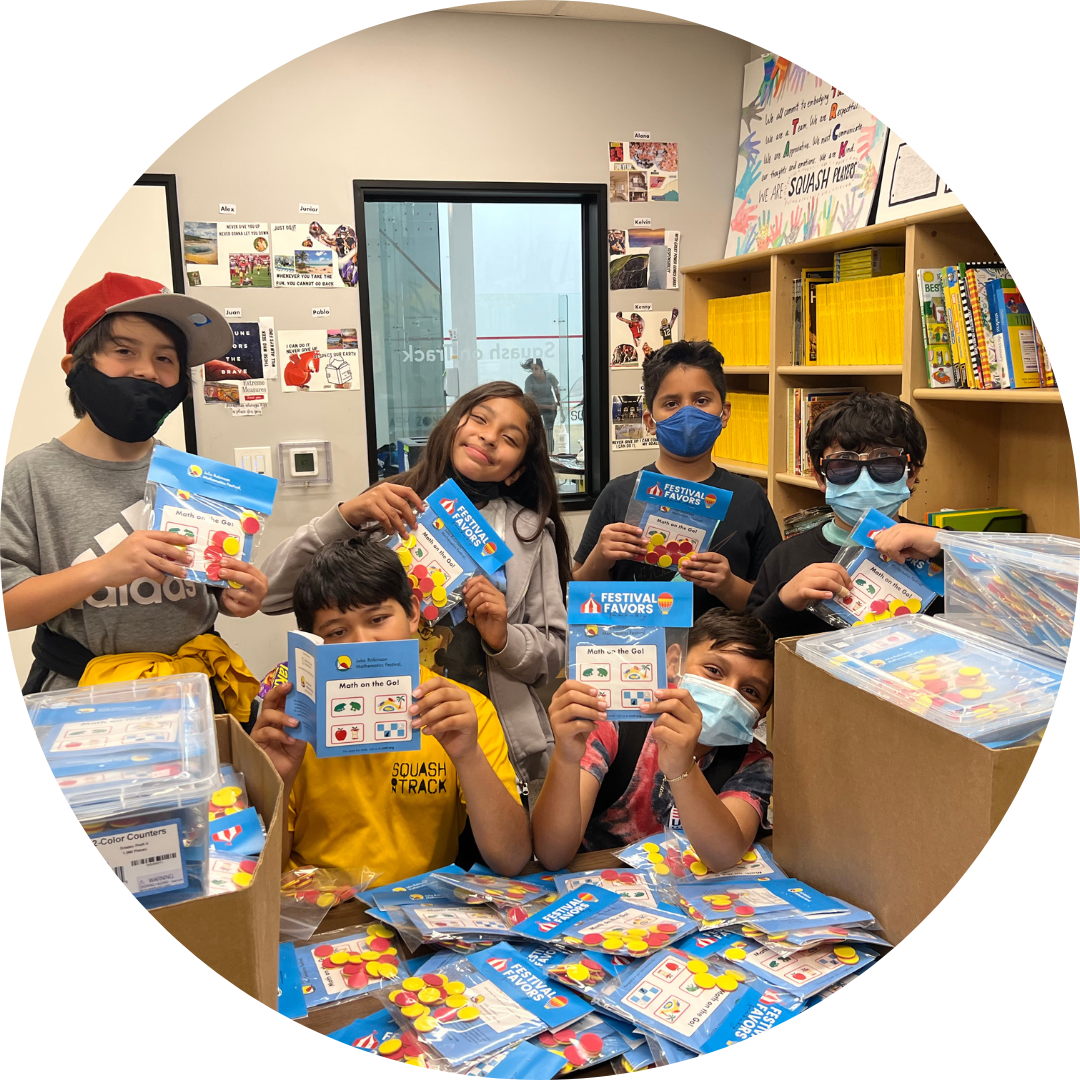 Four math games for kids
to play at school, home, or on the go
A festival favor is a kit of math games that allow students to do fun math at home or on the go.
Each kit contains a booklet with four activities — Frogs and Toads, Chameleon Island, Apple Picking, and Wolves and Sheep — and the tokens to play all four.
The kits are suitable for children in grades 3 to 8, but can be used for younger children with adult support.
We're all out of stock right now, but we're working on a new batch. Check back soon or reach out to us at info@jrmf.org for more information.
Make Your Own Festival Favors