MAZE MATS
Jump, hop, and walk your way through fun math puzzles.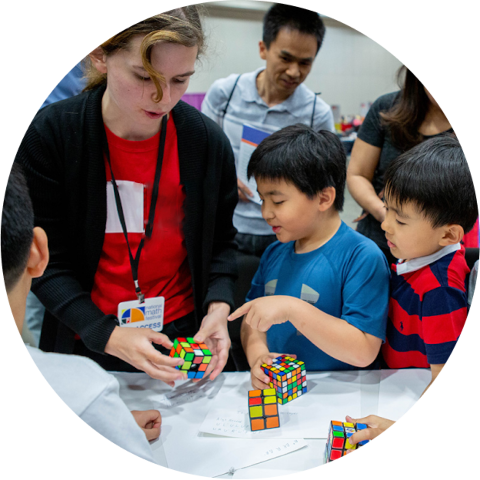 What is a maze mat?
Maze mats take the concept of playing with math to a whole new level. In these large-scale floor puzzles, students will use their whole bodies along with their critical thinking skills to make their way to the end of each maze. With 8 different maze designs, you'll be able to provide festival-goers with hours of unique problem-solving experiences.
MAZE CATEGORIES
Each maze is a 10x10 vinyl floor mat with a custom math problem and instructions to complete.
Frequently Asked Questions
Can I make maze mats at home?
What's the standard shipping time?
We request 2-3 weeks from purchase date to receive your maze mat within the U.S. Outside of the U.S. may take longer. We will send you a confirmation email when your item has shipped from the manufacturer.
I am outside of the United States. Can I still purchase a maze mat?
Yes, please send us an email to info@jrmf.org with your requested maze mat and shipping address. We will confirm the extra shipping costs with you based on the address, and send you a link to submit the final payment through PayPal.